Interview: Wonderland by Hand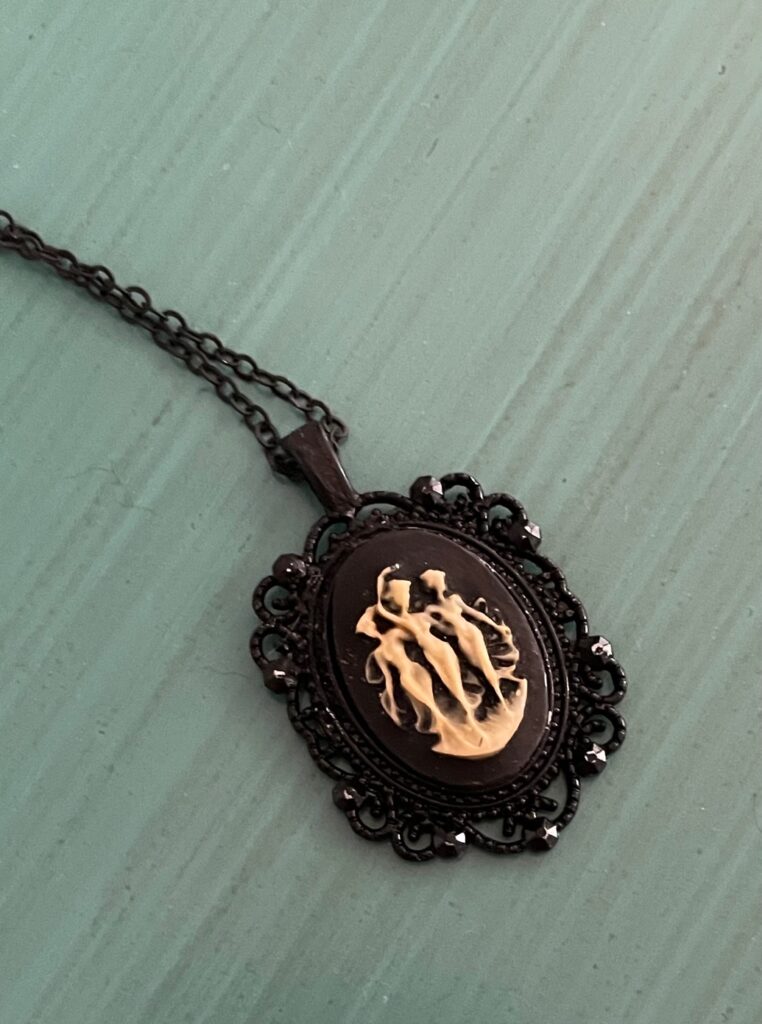 A few weeks ago, I received a wondrous package in the mail: a cameo from Wonderland by Hand, accompanied by some amazing hand-drawn illustrations. (You can view the unboxing on my TikTok or my YouTube.) Such cool stuff moved me to ask the creators at WbH—mom and daughter team Jude and Larissa—a few questions:.
MPL: Your website mentions you are a mother-daughter team. At what point did you begin collaborating? What kind of dynamic do you have, working with family?
Jude: We began collaborating on projects about 6 years ago when Larissa asked me to work with her on an ecological art installation in Brooklyn that benefitted Oyster Reef rebuilding in NYC.  Collaborating is the way we work best together. It's a natural extension of how we do work and have been encouraging each others creative selves for many years.
MPL: That is so cool; I've never heard of ecological art like that, but I love the idea of it.
You are clearly inspired by Alice in Wonderland and similar sources. Can you name a few others? Favorite books, movies, etc.? Even if they aren't direct inspirations, what books, films, TV shows, music do you feel fit your aesthetic?
Books
Jude: Jane Eyre, Dracula
Larissa: Greek and Roman myths, Victorian sensational novels, Victorian Gothic novels, Frankenstein
Movies
Jude: The Corpse Bride
Larissa: The Velvet Goldmine, Edward Scissorhands, various versions of Alice in Wonderland, Jan Svankmajer, the Brothers Quay, classic horror and monster movies (Nosferatu, Creature from the Black Lagoon, The Werewolf)
Music
Jude: jazz, classical, Bowie, Cocteau Twins, the Cranberries
Larissa: Alice Cooper, KISS, Children of Bodom, Marilyn Manson, Cocteau Twins, Bikini Kill, Marvin Gaye, the Shirelles, Bowie, the Cramps, the New York Dolls, Cocteau Twins, the Cure, Brandy, Janet Jackson, Dolly Parton, Nirvana, Beyonce, Ellie Goulding, Elliott Smith, Antony and the Johnsons, Rasputina, Bobby Hutcherson, Wagner, Mozart, Yann Tiersen, Danny Elfman
Television
WbH: Freaks and Geeks, Disenchantment
MPL: I want to hang out with you guys; we like a lot of the same stuff! (Myths and gothic fiction are particular favorites of mine, along with Bowie and jazz.) Which is one reason this Three Graces cameo enchants me so much! The detail work is amazing. What materials do you work with?
WbH: The materials are resin and metal, we also have porcelain and antique glass ones in the works.
MPL: Oooh, I have some recycled glass earrings that I absolutely love, but they are a bit heavy to wear for very long. Do you have a favorite piece, or favorite pieces you like to make?
WbH: The red rose one is our most popular piece.
MPL: How long, on average, does it take to make a piece?
WbH: Assembly time start to finish is about an hour to three hours. To make the cameos, including the resin setting is about 24 hours.
MPL: Larissa, the illustrations you sent me are amazing! What materials do you use for them? (Very fine pens, it seems!) Do you sketch first or freehand? Can any of your art pieces be found online?
Larissa: Thanks so much!  Yes!  I use very fine Micron pens to sketch them.  I do spot color with markers (I love Twinbow pastel markers).
My illustrations can be found on larissasimpson.com/art-design.
MPL: Who are some of your favorite artists?
Jude: Van Gogh, Mary Cassatt, Klimt, Frida Kahlo, Louise Bourgeois
Larissa: Dante Gabriel Rossetti, Magritte, Leonara Carrington, Dali
MPL: Rossetti is one of my favorites, too, along with Waterhouse and Burne-Jones… all those Pre-Raphaelites, I guess, which is why Jade describes Julian that way in GoMP… But I digress. Any advice for aspiring artists or jewelry makers?
WbH: it's really important to see what you're working on as something you need to do. Not something shallow. So then you can connect with people and help their life with your product and work rather than just selling. Be open to what life is trying to give you. Love is important. See the beauty in everything (even dark thoughts and feelings). Stand up for yourself. Give people two chances, but not three!  If it isn't what you want, don't feel guilty about saying no, but consider carefully and say yes more often than not!  Have a plan. Do the work. Follow through.
MPL: Good advice for life, really.
By the way, do you do custom commissions?
WbH: Yes we certainly do!  I like working with customers to design and build custom pieces.
MPL: Awesome. Also dangerous, because I could come up with so many ideas for things… Okay, where can people find you online?
WbH: Our site is wonderlandbyhand.com and our insta is instagram.com/wonderland_by_hand_store
I want to thank Jude and Larissa for taking the time to answer all my questions! I hope you'll check out their gorgeous work. My cameo is already getting lots of wear, and I also used it in a tarot video. (But don't let that sway you when picking your reading!)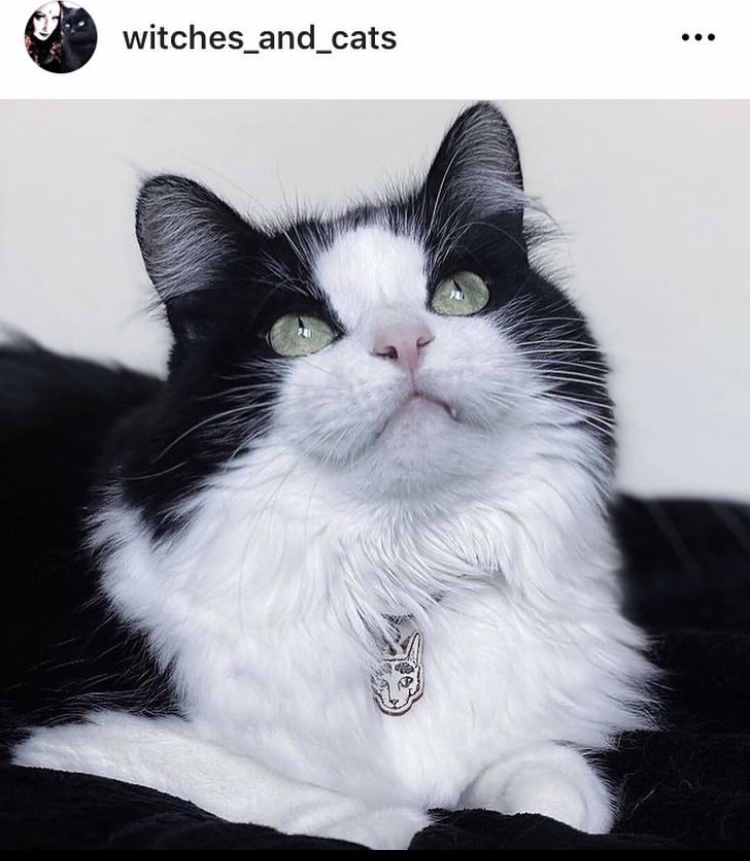 P.S. Wonderland by Hand was featured in Philocaly Magazine! And have been shown off by a number of Instagram influencers as well, including @vertig0o, @gracefpotter, and @laura_sophie_doll (whose post was reposted by @witches_and_cats, as shown).